TESTIMONIALS
Susanto Rahardja said :
Great Interaction, Great Program, Great Workshop!

Thank you all for your participation.

It's been a pleasure to host all of you and sincerely look forward to meeting with you again in the near future.
Untung Rahardja said :
"Wonderful event, where we can meet new friends and famous researchers around the world. It is a privilege for our campus to have the opportunity to host this extraordinary MMSP event. Hope everybody have an enjoyable and memorable stay here, and looking forward to see you again in the very near future."
Fernando Pereira said :
" MMSP in Jakarta was a great experience from the very beginning since I had to deal with new people who were very excited and motivated to organize the first IEEE international workshop on signal processing in Indonesia.

The efforts were rewarded with a great technical program made with world top experts some of them also close friends. All this in the middle of a different cultural environment and very friendly local people who tried their best to make our MMSP Indonesian experience unforgettable. Terima kasih !"
Sethuaraman Panchanathan said :
" MMSP 2014 was a superb experience.  There were so many firsts that i have not experienced in other conferences.  The outstanding hospitality, attention to detail, care and affection of the organizers and the tourism staff made this a memorable event.  The quality of talks were great.  The choice of speakers were excellent.  This is my first trip to Indonesia and i am impressed by the people and the culture.  I am already looking forward to my next trip here.  Many thanks to Susanto, Zhengyou, Fernando, Alex,  Untung and Lekha for their stellar work."
Zhengyou Zhang said :
"Five years ago, Susanto and I had the idea of bringing MMSP to this huge, underserved country. I am very happy that we have finally made it a reality. I am even happier to see how well the event has gone through so far. Untung, Lekha, and the whole local arrangement team are very dedicated to the success of the event, and have been working very hard. From what I hear from every participant, I can say their effort was rewarded. For most people including me, this is the first time they came to Indonesia. We are very impressed by the hospitality and delicious food. And we still have the banquet waiting for us tonight :)"
Oscar C Au said :
"Wonderful event. Jakarta is an interesting city with LOTS of traffic. It is quite an exotic experience to be in Indonesia, to be exposed to a large variety of unusual food. People are friendly. The conference is well organized. The organizers look into a lot of details, including airport pickup, hotel pickup, and even bringing in police to guide the traffic so that the conference attendees can safely get to the conference venue. Coffee break and lunch are more than generous! The technical program is great and I get to meet many great researcher! This is a worthwhile trip to Jakarta!"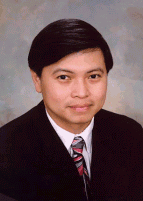 Nam Ling said :
" MMSP 2014 is very successful! The host and helpers were very helpful to all participants. Program and discussions were nice. Food was fantastic!! Dances and performances were excellent!! Airport pick-up was superb! Great hospitality!
It will be a long lasting nice memory to all. Thanks to the great effort by the committees led by Susanto and Zhengyou, and the great host team by Raharja University led by Untung and Lekha. "
 Ton Kalker said :
"My first visit to Indonesia. And I have not been disappointed!
Firstly, the technical quality of the program has been outstanding. Each of the keynotes was outstanding, insightful, well-presented and clearly with years of experience to back it all up. One of the keynotes even generated a flare up of emotions, rarely seen, but indicative of the passion that goes into research. Being able to have these discussion I consider to be one of the advantages of a small workshop (versus a larger multi-track conference). The panel sessions were of similar high quality, with expert panelist and lively engagement from the audience.

And there were the social aspects of the workshop. First word that comes to mind: food. Starving was not an option at this workshop! But there were other things as well, such the traditional Indonesian dancing at the banquet on Tuesdayevening. There was also some less traditional dancing, but it is better to let the pictures speak for themselves.

And finally, the workshop excelled in taking care of the participants, including police escorts to the workshop venue, as well the 5B boys and girls providing color and an additional touch of 'Indonesia' the whole event."
This has been a workshop to remember. To the organizers: a job well done.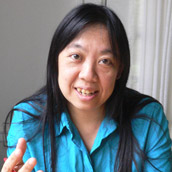 Ellen Do said :
"Wow. I am truly impressed! This is my first visit to Jakarta, and also my first time attending a conference in Indonesia. This is such a wonderful and memorable experience! I learned so much, not just from the technical program with wonderful keynotes and overviews, but also the whole cultural and culinary experience. I enjoyed all the cultural performances, wearing the selendang and sarong, eating the Sambal crab, Sate, Soto, Laksa and Tekwan. Yum. The assortment of deserts were wonderful and too numerous to name. My personal favorite is the Rujak fruit salad with Mango, Jambu, Pineapple, Bengkoang and Kedongdong with the tangy sauce that comes with a real kick!
Big kudos to the organizing committee and the local arrangement team for giving participants such wonderful VIP treatments. Thank you!
Parting word? Batik for Party! "
Homer Chen said :
I am really glad that I was able to make the trip to MMSP 2014 at Jakarta, my first time to Indonesia. The hospitality of the hosting team, the cozy venue, and the exciting talks have made it a memorable and unique conference experience for me and many others I know. Everyone was treated like a VIP throughout the entire event, including airport pickup and drop-off.
I really enjoyed  the gourmet meals, the fine drink, and the impressive dances offered by professional performers and our distinguished colleagues at the banquet. Wholehearted thanks to the organizer and the local host for such a superb job!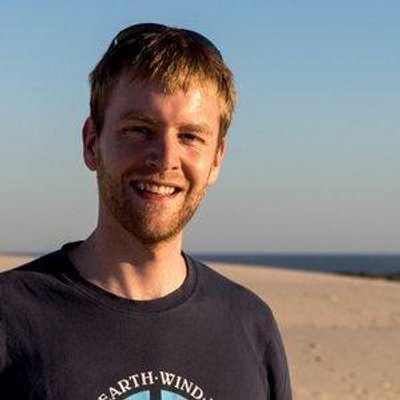 Dominic Ruefenacht said :
"One of the great things of doing a PhD is going to conferences to present the latest research findings. This week, I attended the IEEE International Workshop on Multimedia Signal Processing (MMSP) in Jakarta, Indonesia. The whole conference was at a very high level, and the organizing committee made everything for the comfort of the attendees: pick-up service from the airport to the hotel,  excellent Indonesian food throughout the conference, a memorable banquet dinner with lots of traditional Indonesian dances, and very interesting talks."
Source : http://druefenacht.ch/2014/09/ieee-international-workshop-multimedia-signal-processing-mmsp-jakarta/
Xin Lu said :
"MMSP2014 was a very successful conference, which provided a great platform for all the participants to exchange the exciting research ideas. Thank all the committee members for organising such a fantastic event. I will never forget the unique conference experience."